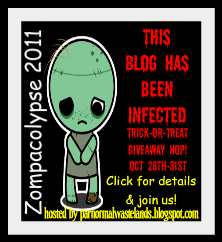 I just love LOVE Halloween and especially love all the events that always occur around the book blogosphere during this time. With that being said, I am READY to host my
first ever giveaway. It is US/Canada ONLY. Ends at midnight, November 1st.
Continue reading to enter to win a paperback of Richelle Mead's "Succubus Blues," the first book in her best-selling Georgia Kincaid series.